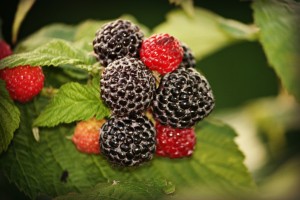 We plan on opening tomorrow, Wednesday, June 25, at 7:30 a.m.!!!  Please know that availability will be somewhat limited….the field is not even 50% ripe yet, but there are still plenty of berries that need to be picked, eaten, frozen, made into smoothies, cobblers, pies….
If you are not able to be here tomorrow, we plan on being open Saturday morning also.
**On Wednesday, we will stay open until all the ripe berries are picked.  Call before coming out as I will always update our phone message first about availability.
**I know rain is in the forecast, but we will still be here.  You can come hang out in the barn between rain showers!
See you all soon!